Camas Summer Schedule
How do I sign up for lessons at Opus?
Option 1: Please fill out the online inquiry form found in the main menu. We have a form for each location, so please select the one you're interested in. When we receive your registration form, we'll call you within 2 business days,
Option 32: Call or drop into the office during office hours to sign up,  Camas (360) 833-9604 Tue-Thur 2-7, Ridgefield (360) 887-8770 Mon, Tue, Thur 2-7. Hours may vary.
Private Lessons – Ages 6 to Adult
Piano-Guitars-Drums-Voice-Brass-Strings-Winds
Private Lessons are once a week on a month-to-month agreement. Monthly tuition is the same, regardless of how many weeks are in the month.
$125 half-hour per month
$187.50 forty five minutes per month
$225 one-hour per month
Piano Team & Guitar Team (Group Classes)
Piano Teams and Guitar Teams – Ages 6 to 9
The perfect elementary piano or guitar class with both ensemble and private lesson focus!  Teams are fun, unique piano or guitar group classes where students learn correct technique and postures from the start, learn to read music, and have fun playing music theory & skill games together! Individual home-play assignments are tailored to the child. Students progress at their own rate.
Piano Team

Day/Time TBA

Guitar Team
Day/Time TBA
Summer Music for the Young Child
Preschool Music – Ages 2 to 6
Music Time, Ages 2.5-3
Music Time! Interactively explore elements of preschool music education. Learn about the benefits music offers in the neurological development of the brain and discover tools for home to continue your child's musical journey.
Day/Time TBA
Music Makers – Ages 4 to 5 1/2 
This popular curriculum gives children pre-piano & pre-guitar skills.

Music Makers! Students learn note & rhythm reading in a small team setting. Instruments used in class are drums, keyboards, ukulele, mallet instruments. .
Day/Time TBA
Summer Jam Bands-ages 8-adult

It's time to play! Opus provides the direction, instruction and amplification. Members choose the name and songs. They will play drums, guitar, piano and vocals, etc. Bands will be invited to participate in the Summer Showcase and gigs around the community.
.
Ages 8-10 Day/Time TBA
Ages 11-16 Day/Time TBA
Adults Day/Time TBA
Kids Ukulele Band – Ages 6 to 11
Stummin' & Pluckin'! For both new & continuing students. Students read ukulele notation and gain ensemble skills in this fun setting. Keep your ukulele skills up this summer!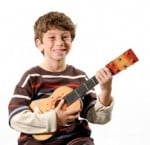 Level 1 (ages 6-8), Day/Time TBA
Level 2 (ages 9-11), Day/Time TBA
Summer Glee-Ages 6-11

Learn how to sing properly with breath and tone support while singing with fun back-tracks and microphones. Fun, energetic class, with seasonal song picks.
Level 1 (ages 6-8), Day/Time TBA
Level 2 (ages 9-11), Day/Time TBA
Young Producers Club – Ages 12 to Adult

Learn how to use computers, software, and recording techniques to produce beats and electronic music.  Live recording techniques are introduced with a focus on personal production projects.
Young Producers Club 1
Day/Time TBA
Young Producers Club 2
Build on concepts introduced in Young Producers Club 1 with a focus on personal  music production projects.
Day/Time TBA
Theory 1 – Ages 12 to Adult

An introduction to music theory, ear training, various styles and forms of composition. This class is a prerequisite for Young Producers Club 2  and strongly recommended during the first year of private lessons.
Day/Time TBA